Neck and Low Back Pain
John is certified in the McKenzie Method, an internationally recognized treatment for spinal disorders. Also known as Mechanical Diagnosis and Therapy, the McKenzie Method has been proven to be a very effective treatment strategy for neck/low back pain, sciatica, and bulging discs. Through a comprehensive assessment, an individualized treatment plan is implemented which emphasizes patient education and active involvement. Research has shown this initial McKenzie assessment to be as reliable as costly diagnostic imaging (i.e., x-rays, MRIs) to determine the source of the problem and quickly identify if patients will respond to physical therapy intervention. Prevention strategies are then applied throughout the course of treatment which ensures better long term results. Through this approach, patients learn how to self-treat the current problem and minimize the risk of recurrence. Best of all, if symptoms do recur, patients will have the knowledge to quickly manage and control these symptoms themselves.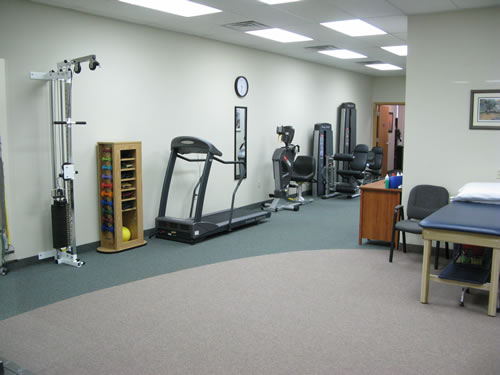 Sports Medicine
In addition to being a physical therapist, John is also a certified athletic trainer and understands the importance of getting you BETTER, FASTER! Athletic trainers are skilled in the prevention, diagnosis, treatment, and rehabilitation of physically active individuals (www.nata.org). John has extensive experience in treating athletes of all ages/ability and has had the opportunity to work with junior high, high school, college, professional, and Olympic athletes over the years. He communicates closely with physicians, parents, coaches, and athletic trainers in order to ensure everyone understands the athlete's progression and when return to sports is appropriate. John continues to stay active in athletic training by providing medical coverage to local sports teams or events when needed. In addition to providing therapy services, John is committed to helping local athletes and "weekend warriors" by offering innovative sports medicine programs such as Sportsmetrics™ ACL prevention training and ImPACT™ concussion baseline testing.